Do vote for your favorite design!!!

These are all the design entries we have received.. All of these well portrays their passion and view of GDC..
Thanks for participating in this competition!! Vote for the best design!!
Check this out!!!!
No.1


No.14

No.15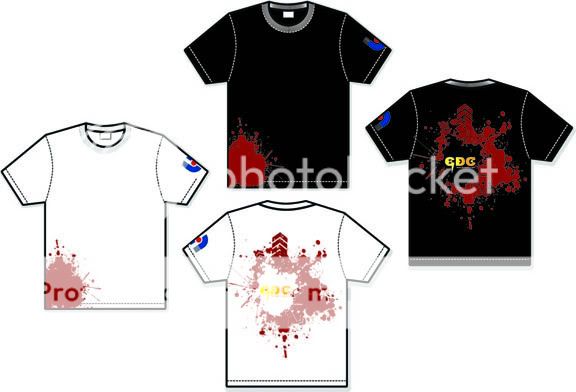 No.16

No.17

No.18
No.19


No.20


No.21


No.22

(These 4 designs are feature in the same shirt, left,right,back,front.. The below is for your visual aid)


No.23



No.24



No.25



No.26

Front
Back
No.27

Front
Back
No.28



No.29



No.30

In Order to promote fair judgment on the designs, we will try not to reveal the designers' name unless the designers have already stated their name there.. Do remember, vote based on which t-shirt design that you feel it is the best,
this is because
.
.
.
in the end
.
.
.
YOU ARE GOING TO WEAR IT!!! LOLX!!